Trending...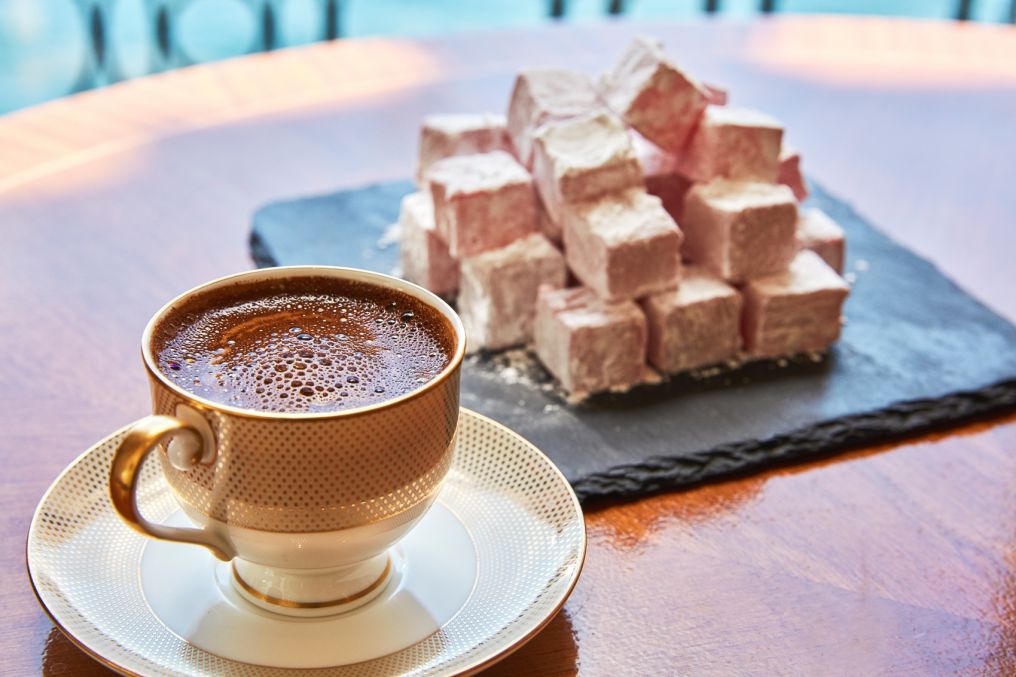 A world-famous beverage, the Turkish coffee holds an important place in Turkish culture. The beverage is so significant that, in 2013, UNESCO designated December 5th as the worldwide Turkish Coffee Day. Let's celebrate this day with a hot, frothy Turkish coffee!
DUBAI MEDIA CITY, UAE
-
eTravelWire
-- Turkish coffee holds a special place in traditional Turkish culture. The meticulous brewing technique of the coffee, its aromatic flavour, its distinctive frothy surface, and its presentation are an invaluable element of Turkish hospitality and companionship. Of Turkish coffee, it is said that "A coffee has a memory of forty years" – a testament to the beverage's integral role in daily life and friendship in Türkiye.
Turkish coffee bewitches coffee enthusiasts with its aroma and velvety foam as well as its stylish presentations. Also known for its mind-opening and energizing properties, Turkish coffee was included on the UNESCO Intangible Cultural Heritage list in 2013 due to its unique taste and traditional value. December 5, the date of Turkish Coffee's registration on the UNESCO list, is celebrated as 'World Turkish Coffee Day'.
More on eTravel WireA consistently unique flavour and a centuries-old cooking technique
Coffee first arrived in Türkiye via Yemen, during the reign of the Ottoman Sultan, Suleiman the Magnificent (1520-1566). Around the middle of the 16
th
century, public coffeehouses began opening in İstanbul, bringing the increasingly popular beverage to a wider audience. As the enjoyment of Turkish coffee came into vogue in the region and beyond, merchants began trading coffee beans across borders. Thus, Turkish coffee, known for its robust taste and appealing ceremony, became the star attraction at coffee houses throughout Europe.
Another unique component of Turkish coffee is its presentation. Turkish coffee is served in tiny cups, accompanied by a glass of water and a piece of Turkish delight. The water refreshes the palate and accentuates the coffee flavour while the candy sweetens the tongue.
While Turkish coffee is always a special occasion, we are even more delighted to celebrate this frothy, fragrant beverage on December 5
th
, World Turkish Coffee Day!
Visit:
https://goturkiye.com/homepage
Source: Turkish Tourism
---
0 Comments